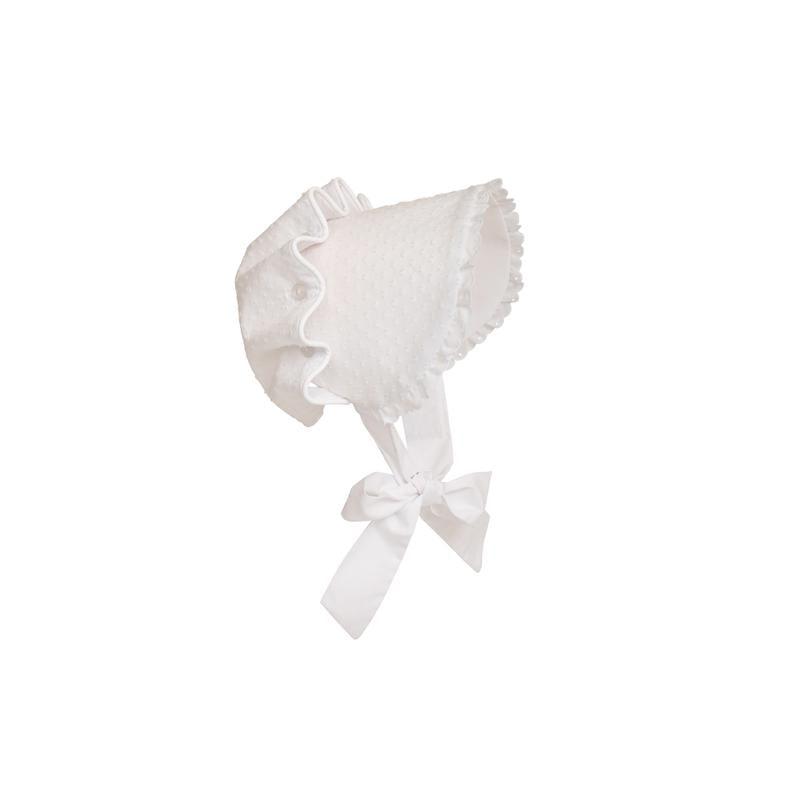 The Beaufort Bonnet Company
Bellefaire Bonnet - White Dixie Dot
The White Dixie Dot Bellefaire Bonnet is a fancier version of the Beaufort Bonnet.  This one especially.  The brim is trimmed with eyelet and it is lined in Worth Ave. White broadcloth. The crown is reversible.  Keep in mind, if you monogram the back- it will no longer be reversible.  But it will still be super cute.
This sweet bonnet is a huge favorite behind the pink door; we recommend it for everything from Easter Brunch to splashing poolside.  
Sir Proper's Warning: Never (ever) fold a bonnet brim in half. Folding the brim in half will cause a permanent crease. 
This item is only available in our retail store.  For available sizes and ordering, please give us a call at 757-483-0750.  You may also reach out to us on Facebook Messenger.
---
More from this collection